Nigerian Senate, the upper chamber of the National Assembly has announced recruitment.
The Senate, @NGRSenate on Thursday said it is looking for two video editors for its television station.
The tweet reads: "We are looking at recruiting 2 video editors for Senate TV station. Know anyone interested? We will start taking applications September 5th".
To Apply, check @NGRSenate on September 5th, 2016 for details.
See tweet: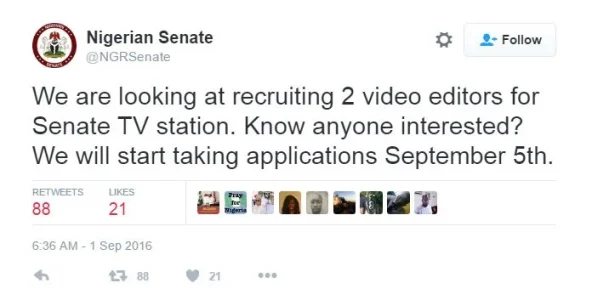 Ad ==> A Former One Minute Man Who Now Last 35mins+in Bed Reveals The Secret Of His New Strength.
Face Comments
comments