This sad incident happened in the Odunfa area of Lagos Island inLagos on Sunday October 16th. Irate youths in the area clashed leaving two people dead and many seriously wounded. A man identified as 19 year old Charles Igbinovia, was matcheted to death by some of the youths during the clash. According to residents, the fight broke out when a masquerade said to be named Adakeja in the area was prevented from parading the street by some youths in the area. This led to an argument between supporters of the masqurede and the youths. A fight broke out which turned bloody.
Peace has however been restored to the area as police have been stationed in the area. See more graphic photos and a video from the incident after the cut…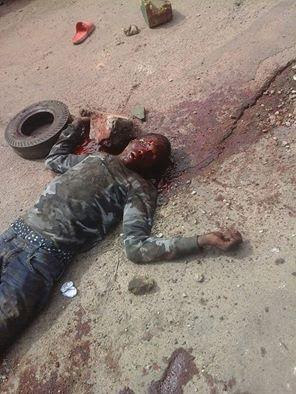 Ad ==> A Former One Minute Man Who Now Last 35mins+in Bed Reveals The Secret Of His New Strength.
Face Comments
comments