The much-anticipated video calling feature has finally been added to instant messaging app, WhatsApp.
How to Activate:
Download the latest version of WhatsApp here
After you download, install the latest version and you will see an option for doing video calling as well as audio calling from WhatsApp
See the screenshot: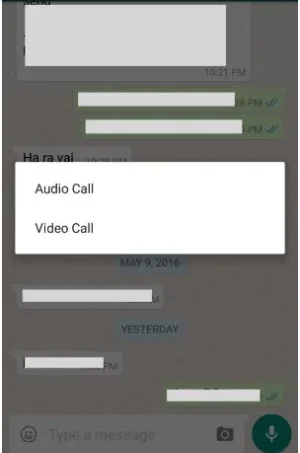 With the new version, you can do the following:
• Now you can draw or add text and emojis to photos and videos you capture within WhatsApp.
You can also pick a brush size or font style by dragging left on the color selector
• In groups, you can now mention specific people by typing the @ symbol
• Group admins can now invite people to join a group by sharing a link. From group info, just tap
Add participants > Invite to group via link
• New emoji. And sending a single emoji will now appear larger in chats.