The United States of America is set to elect their next President.
At the moment Donald Trump is leading with 216 electorates and needs 56 more to win. Hillary Clinton has 197 and needs 73 to win.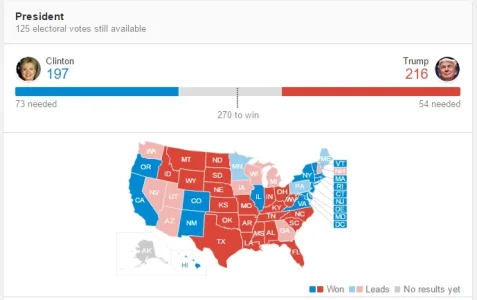 Hilary has just won Washington. Washington has 12 electoral votes.

Donald Trump has won Georgia, he's got 16 electoral votes more.

So, here's how everything stands at the moment: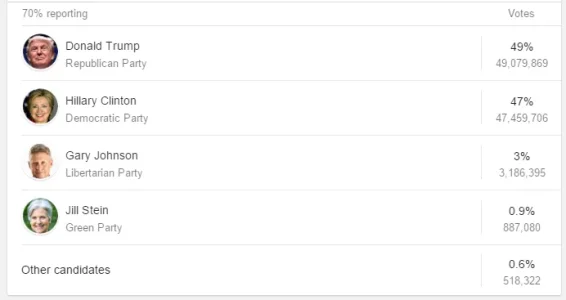 Donald Trump has won Utah and Iowa, both carrying 6 votes each. That's 12 more electoral votes.
So, Clinton has 209 electoral votes while Donald's got 244. He needs 26 more to win.

Clinton needs as many votes as she can get to stand a chance. A whole 61.
Ad ==> A Former One Minute Man Who Now Last 35mins+in Bed Reveals The Secret Of His New Strength.
Face Comments
comments